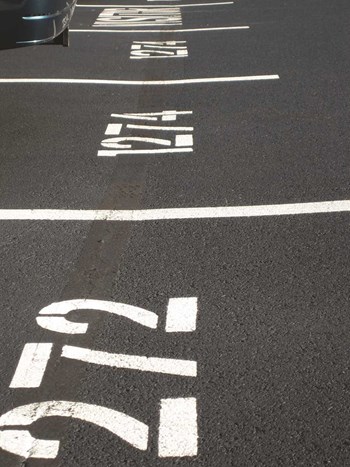 Parking is a big deal in pretty much any urban area. Not only is it limited, but it's often incredibly expensive to boot. Given the hot commodity that parking spaces represent in denser, high-demand neighborhoods and municipalities, it's not surprising that many condo buildings and HOAs operate their own parking facilities, both as an amenity for residents, and as a source of revenue.
Who's the Boss?
Regardless of whether the facility is under the building or adjacent to it, there's more to running a parking garage than just painting some stripes on the pavement and watching the cash roll in. Management, allocation of spaces, and facility security and maintenance are just some of the considerations that must be taken into account. In many cities throughout the country, most community association developments were created with parking lots either in front of the buildings or in attached parking structures rather than above or below the actual buildings, about 80 percent of New Jersey's condo associations and associations have parking, according to Charles Tavormina, Jr., the president of Jersey City-based Tavent Group, Inc., a company that provides parking services.
While a lot of these buildings have parking garages, how they use them differs greatly. Some associations choose to manage parking facilities personally, while others would rather avoid liability risks and let an outside company run the garage for them.
"The most practical [option] is for the association to lease the garage," says Andrew Grossman, the vice president and counsel for GGMC Parking, a New York City-based company. "We find that many associations do not wish to become involved in monitoring parking operations and so prefer a straight lease to a management deal."
In this case, there are two options available when dealing with parking facilities: An association can choose to lease out the parking garage to the company, or the company can be hired to manage the facilities. "They can hire a company like us, and we can do everything for them as in the billing to the actual resident as well as collect all of the money as well," Tavormina explains. "On a monthly basis we would do the actual books, once all the expenses are paid to us for our services."