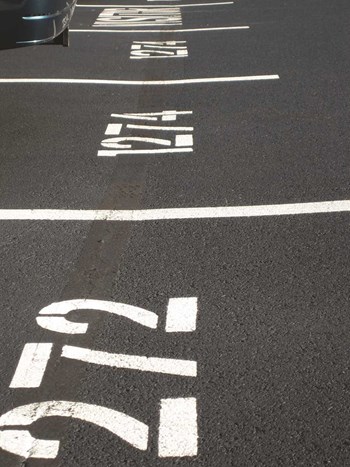 Parking is a big deal in pretty much any urban area. Not only is it limited, but it's often incredibly expensive to boot. Given the hot commodity that parking spaces represent in denser, high-demand neighborhoods and municipalities, it's not surprising that many condo buildings and HOAs operate their own parking facilities, both as an amenity for residents, and as a source of revenue.
Who's the Boss?
Regardless of whether the facility is under the building or adjacent to it, there's more to running a parking garage than just painting some stripes on the pavement and watching the cash roll in. Management, allocation of spaces, and facility security and maintenance are just some of the considerations that must be taken into account. In many cities throughout the country, most community association developments were created with parking lots either in front of the buildings or in attached parking structures rather than above or below the actual buildings, about 80 percent of New Jersey's condo associations and associations have parking, according to Charles Tavormina, Jr., the president of Jersey City-based Tavent Group, Inc., a company that provides parking services.
While a lot of these buildings have parking garages, how they use them differs greatly. Some associations choose to manage parking facilities personally, while others would rather avoid liability risks and let an outside company run the garage for them.
"The most practical [option] is for the association to lease the garage," says Andrew Grossman, the vice president and counsel for GGMC Parking, a New York City-based company. "We find that many associations do not wish to become involved in monitoring parking operations and so prefer a straight lease to a management deal."
In this case, there are two options available when dealing with parking facilities: An association can choose to lease out the parking garage to the company, or the company can be hired to manage the facilities. "They can hire a company like us, and we can do everything for them as in the billing to the actual resident as well as collect all of the money as well," Tavormina explains. "On a monthly basis we would do the actual books, once all the expenses are paid to us for our services."
"We would sign a lease agreement, in which we would give them the flat fee every month for the garage, and once they get their rent payment, we would get the rest," he says of the first option. "And then there is a management fee," he adds. "We would run it for the community association complex and we would do all the accounting for a fee. It seems that the leasing option is starting to be the more popular choice. The condo association seems to be more comfortable just getting their monthly rent or lease maintained and that's all they have to worry about."
Access Control
Access to the garage can be through a number of different means. One way is through automated gates and card readers. Visitors can gain parking privileges by entering a code into a call system of by phoning the tenant who can then provide a code required for entry, says John Dorsett, senior vice president of Walker Parking Consultants, the largest parking consultation and parking design firm in the world.
Another method is to issue and require that vehicles display parking permits—these could be decals or hang-tags. But associations and buildings need to always think about costs. Parking permits requires parking enforcement, which is typically more expensive than an automated facility.
"Therefore, an automated access control system is likely the most practical approach for a residential building," Dorsett says.
Once that's set up, the building needs to think about who collects the money from the lot users and how that money is turned over to the building.
As a condition of possessing a parking facility access card, the card holder is expected to pay a monthly parking lease fee. The parking lease is collected from the building owner or from a commercial parking operator who is working under contract with the building owner.
Mixed-Use Garages
Making matters more complicated is that many residential buildings are turning their own garages or lots into mixed-use garages, says Mary Smith, senior vice president of Walker Parking Consultants. "We often see in a condo association, when they figure out how much money they could make by selling their spots during they day—that they end up selling some spots to the public," she says.
In mixed use garages, many of the residents will use their association's lots during the evening hours and overnight while they're sleeping, but not during the day because they're working—leaving them open to use by the public—which is potentially very lucrative. This arrangement typically works best when the residents are segregated into a different entrance or area of the garage from the public, who pay every time they would enter the garage.
Before transforming the garage into a mixed-use space, it must first be determined if there's enough room for both the community association residents and for the public. "The sustainability regarding parking is changing, Smith says. "There's huge momentum that we have to make better use of resources. Having a space sit vacant 10 hours a day while the resident is away from the building, and having visitor spaces sit empty most of the time doesn't make sense."
There are a few ways to go about doing this. One of them is called 'unbundling,' according to Smith. "That means charging the user directly for parking, and not including it free in leasing. What they're doing is giving a two-line item on the monthly statement. That encourages people to understand the cost of parking, and to make wiser choices," Smith says.
But it also helps the management company know ahead of time if they'll have a monthly renter who will be bringing a car into the building—or whether they'll have space for someone from the public to bring in a car—whether that car will be a monthly lease, or at a daily or hourly rate.
So, how much money can a mixed-use parking facility bring into a building annually? It all depends on the size of the garage, Tavormina says.
"For example, we have a complex now that has 521 parkers, and we pay a lease of $35,000 a month. That also has a public parking option to it. We do allow some outsiders—though not many—and the residents of that building do pay a monthly parking fee. It's very small but we do have a public parking option to it too."
Spot Selection
Once the management side of the parking garage is figured out, the nitty gritty must be dealt with: the allocation of parking spaces. Here's where personal feelings, entitlement and management can all coincide.
Some communities have only unassigned common area parking, which means that residents and guest can park wherever they can find an open spot. This can be good or bad. It means that residents may spend extra time circling around the parking lot, and it also means that the building may have to have more spots than residents to make sure that they have enough for everyone. But it also means that they don't have to spend the time assigning specific spots—and they don't have to monitor the garage as closely to make sure that everyone is in the correct space.
Some communities use a lottery system for prime spots, and other associations and associations have parking spots that are appurtenances to the units, which are deeded to the owners; these spots cannot be split apart from those units, according to the pros.
On top of that, if a building sold off all its parking, the lack of available spots to accommodate a potential purchaser's vehicles and guests could very well impact the purchase decision or renter's decision negatively.
Still, there is some self-selection that occurs when it comes to parking, which buildings do take into consideration. When Smith's son was looking for a rental building, he chose a building that didn't even offer a parking garage. Since a parking garage is—like a gym, a doorman, a rooftop deck or a pool—another amenity that a condo association could offer, Smith's son realized that he might be able to spend less on his rental because he wouldn't require a parking spot. His girlfriend, however, was willing to pay more because she wanted a home for her car as well.
For those who aren't lucky enough to have the option of parking within their condo association—and need it—they can always try to buy or rent a space elsewhere. New Jersey is a sprawling state filled with both huge cities and small towns. Because of that, it's hard to determine how much a parking spot could run you. While purchasing a spot in close to the Strip might cost thousands, a spot less in the midst of things could be a lot less bank-breaking.
If you're lucky enough to have a designated spot with your name on it, count your blessings and consider yourself fortunate—and if you don't have that luxury, be sure to load up some good music on the iPod as you're driving around, looking for a place to park.
Danielle Braff is a freelance writer and a frequent contributor to The New Jersey Cooperator. Editorial Assistant Enjolie Esteve contributed to this article.