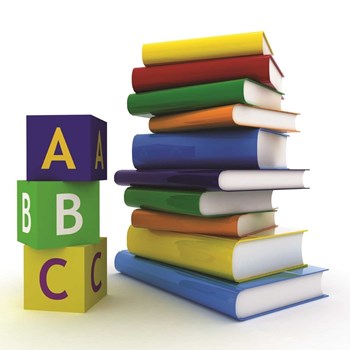 Sometimes insurance and the terms that accompany it can feel like a completely foreign language. It can be mystifying and overwhelming, whether for individual condo residents or the board members who oversee the community as a whole. The insurance industry uses a tremendous amount of shorthand, and the degree of coverage has seemingly grown exponentially in the last couple decades. With lawsuits and other forms of legal recourse now just a common reality of life in condo associations and HOAs, board members and association managers need to be diligent about what kind of insurance coverage they have and require.
Knowing and understanding the key terms and concepts behind complete, well-designed insurance coverage can go a long way toward peace of mind and making sure that should the worst happen, homes and assets are protected.
Common Terms & Concepts
For typical homeowners and condo unit owners alike, the HO-6 form is one of the more essential forms of insurance. It covers the contents and interior elements of a condo unit versus the exterior of the building and its landscaping features, which are insured by the homeowners' association through its master policy. The HO-6 policy covers personal belongings and the condo space itself from the traditional risks such as burglary and fire. "Fire and water are the two most prevalent. They account for 90% to 95% of all losses in any type of habitational setting," says Paul Kaliades, president of Renters Legal Liability, a Dobbs Ferry, New York company. "So, in keeping with the tenor of the basic HO-6 owner's policy, we cover everything from the inside four walls of that condo, and if anything occurs under the five perils that we cover, our program kicks in," he says.
The relationship between individual unit owner policies, and multifamily coverage can create the most confusion among condo dwellers. "Very often, unit owners don't understand that, particularly in an association, that if there's a loss, let's say a water damage loss, that the damage to their contents or whatever they have provided in the way of improvements and betterments such as putting a new floor in, putting up a new wall, those things are not the responsibility of the association. They're the responsibility of the individual unit owner," says Herbert Gelbart, president of Westchester, New York-based InSmart National.
According to State Farm, loss assessment coverage is uniquely designed for condo owners, providing protection in the event that owners must pay a share of a significant assessment. For example, should an individual be seriously injured on common property and the courts award a judgment that is higher than the amount of liability coverage provided by the association's policy, then the loss assessment coverage will cover the unit owner's share.
The more familiar association managers and unit owners are of the basic relationship between multifamily and individual policies, the easier it will be to deal with claims. "If a loss originates in Unit A, and that loss is contained to Unit A, then the issue of insurance is simply between the HOA or the property owner, and the residents of Unit A," says Kaliades. "Now, in the event the loss originates in Unit A, and consumes common elements, multiple other units, then the responsibility is still the domain of the responsible party. And this is where the complication sets in for the apartment community or the HOA. Sure, they have insurance to cover this, but it's like if you're a bad driver, and you have a lot of accidents, your premium goes up. Same thing is with building insurance. You have a lot of claims, your premiums go up," he says.
What Boards Should Know
For condo and homeowners association board members, there is even more to remember and thoroughly understand about insurance, above and beyond what is necessary for that individual's own home or unit.
Total insured value refers to the amount for which insurance is bought on a building, and the basis on which the insurance premium is calculated. The concept of co-insurance is important for communities, because it means the insurance company can shift part of the loss risk back to the policyholder based on certain value ratios. This is a complexity that should be explored and explained by the insurer and understood thoroughly, as the penalties associated with that shared risk can be significant in the event of a major incident such as a fire.
'Admitted' versus 'non-admitted' carriers refers to insurance companies that have—or have not—been approved by a state's insurance department. Approval by a state's insurance regulator means that the company will be in compliance with state regulations, and adds an additional element of security for policyholders. One is not always better than the other, however, underscoring the need for a thorough vetting of a proposed insurer before signing an agreement.
Fiduciary liability coverage may or may not be part of directors and officers (or D&O) insurance, which protects board members from liabilities, associated with their leadership roles within the association. Umbrella coverage provides protection in the event that additional coverage is needed above and beyond the primary coverage should a very large claim overwhelm that protection. "It's that extra protection that can help provide added peace of mind for communities. In case someone feels that they're discriminated against, by race, sex, or age, or if they made a decision that was somehow wrong and injurious to a unit owner, they could be sued for all of those things," says Gelbart.
Policy exclusions must be thoroughly reviewed and vetted by management and board leadership to fully understand what will and will not be covered in the event of a claim. When an entire association can be affected by an unknown or forgotten exclusion, the resulting financial strain can be significant—a bitter pill to swallow when it could have been avoided.
Insuring equipment and machinery, like HVAC, chillers and boilers, is a type of coverage many associations might not understand as much as they think they do.
A Must-Have
One type of insurance coverage that an association absolutely should not be without is the previously mentioned D&O liability protection. "Community association board members make decisions, and problems arise when unit owners, other board members, renters, contractors or management doesn't like a decision the board made and files a claim," says Kevin Davis, president of Kevin Davis Insurance Services based in Los Angeles, California.
"That's what makes community associations claims unique," Davis continues. "They are usually emotionally-based and not the result of a financial loss, like any other type of insurance-related claim. Claims for breach of fiduciary duty, over the right to have a pet, or park wherever they want to park are all claims that are driven by emotions—and usually a judge or arbitrator is needed to determine who is right."
There are two types of D&O insurance, he notes. The bundled (packaged) D&O insurance coverage is added by an endorsement to the property and liability. It's usually at a lower cost and coverage is very restrictive. "Stand-alone D&O insurance should be designed specifically for community associations," Davis says. "A stand-alone policy must extend coverage to volunteers, committee members, community association managers and employees."
To make matters more confusing, some policies might cover D&O with something called Errors & Omissions, or E&O. "An E&O policy is going cover decisions made by the board that is not necessarily impacting or discriminating against an individual," says Michael Small, vice president of real estate at The Whitmore Group, an insurance brokerage in Garden City, New York. For example, if the board wants to invest $2 million dollars to put in a swimming pool. "And it turns out that the pool that they're trying to get done has been dragging on for years, and in the end the contractor absconded, and it's the decision that the board made. And then the shareholders turn around and say, 'You know what? We're suing you because you kind of misappropriated and mishandled the funds,' " he says.
Another coverage that's becoming essential—a must-have coverage, as long as you have employees—is employment practice liability coverage, says Small. "It is something that on all of our clients that we're dealing with, we're recommending that they fill out an application. There are multiple carriers offering it. And it's becoming a very important coverage."
It could relate to a human rights complaint, a discrimination complaint, working in a hostile work environment, but as much as everyone should have property coverage, EPL insurance is also highly recommended these days, he says.
Stopping Problems Before They Start
It is absolutely necessary for insurance to be made a priority in the management and oversight of an condo community or association. Directors should make decisions in the best interest of the owners not what they personally would do. After all, that is the fiduciary responsibility a board member takes on when he or she accepts the position.
Many boards think that buying insurance is like getting bids from other vendors like roofing and grounds maintenance and it's not. Boards should interview multiple agents and engage the one insurance broker they feel will best represent them. "Right now, insurance is the number one budgeted item. People try to save money and buy a cheaper policy. But it won't have the coverage you need at the time of loss," says Davis. To avoid these issues, individuals and boards should be "making sure you don't hire the wrong type of broker. Have a community association specialist."
Finding and maintaining proper coverage, both for individual unit owners and the board members and managers who make the big decisions for the whole community, is imperative. Without that coverage, significant financial risk could be on the doorstep—risk that's all too easy to find its way into reality, whether through natural disasters, fires or issues of liability. Better, as they say, to always be safe rather than sorry.
Editorial assistant Tom Lisi contributed to this article.