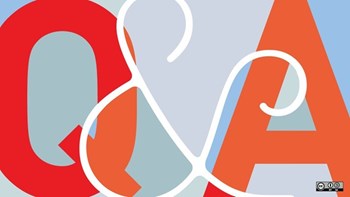 Q. Can a board member vote on a change in rules that will directly benefit themselves? For example, one of our board members is an investor with more than 10 units, and needs more parking spaces for tenants — they've moved to vote to change the rule allowing more spaces, placing them in an advantageous position to other residents.

A. "Nevada law places substantial constraints on a board member's ability to vote on matters that will benefit that board member," says attorney Will Wagner, formerly of the Carson City firm Allison Mackenzie. "Nevada Revised Statute ("NRS") 116.31084(1) provides that if a board member 'stands to gain any personal profit or compensation of any kind from a matter before the executive board,' the board member must disclose the conflict of interest and abstain from voting on the matter. Even when a family member within the third degree of consanguinity would gain any profit or compensation from a decision before the executive board, that board member must disclose the conflict prior to voting on the matter. NRS 116. 31084(2). Nevada case law has not yet considered how broadly this statute is to be construed, but given the statute's language, it is likely that any form of compensation is sufficient to trigger these provisions and require, at a minimum, disclosure of the conflict.
"For example, if a board member owns a number of rental units in the common-interest community, and the board was considering revocation of a 'rental fee' levied on each rental unit within the community, the board member should disclose the circumstances and abstain from voting on the matter. In contrast, if the board member's brother owns the rental units, the board member could still vote on the matter after disclosing the conflict.
"It is also important to note that 'members of the executive board are fiduciaries and shall act on an informed basis, in good faith and in the honest belief that their actions are in the best interest of the association.' NRS 116.3103(1). Further, board members are subject to the same conflict of interest rules that govern officers of nonprofit corporations. NRS 116.3103(1)(b). The Real Estate Division of the Department of Business and Industry has also promulgated regulations on the subject, mandating that board members do not act 'for reasons of self-interest, gain, prejudice or revenge.' Nevada Administrative Code 116.405(2). Thus, when board members are faced with matters in which they have a financial interest, those board members must consider their fiduciary duty of loyalty to the association, which minimally requires disclosure of potential conflicts of interest and sometimes requires abstention from the vote."